《Forest trail》
Merino wool® Hike trek socks
The Forest Trail collection focuses on Taiwan's prolific hiking culture and beautiful mountains: the rolling mountains, forest trails, and the maps that guides us on our journey transform into memories that are then imprinted onto a hiker's soul. The concept is personified through contour maps and vivid mountain ranges. Two of Taiwan's most popular mountains for hikers, Mount Sylvia and Mount Jade.


The visuals revolve around the Forest Trail theme where one can imagine themselves waking up, putting on their backpack, and beginning their walk in a forest path covered in ivies and ferns, immersing themselves into distinct humid scent found only in the early hours of a native forest.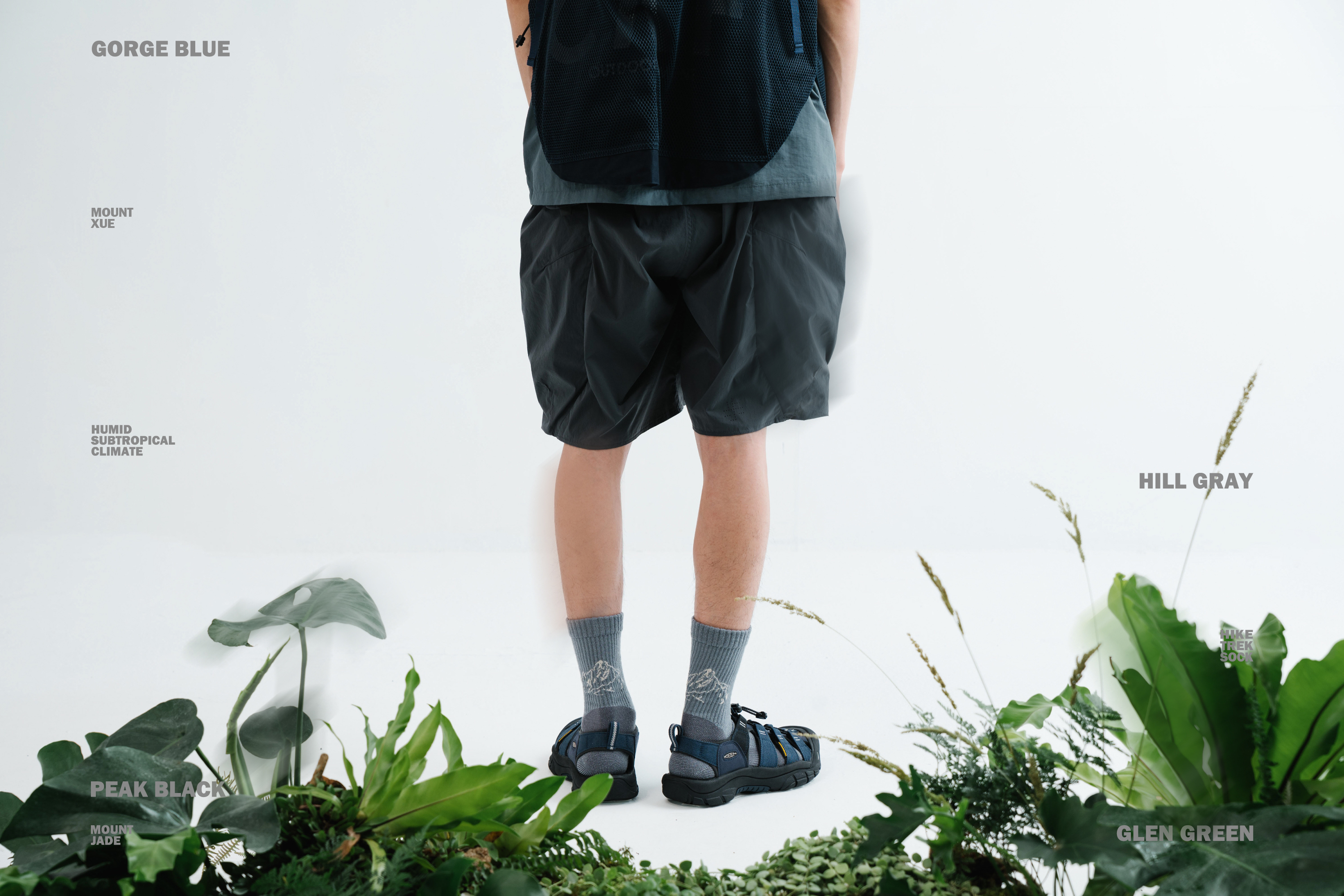 Product Information
Style : Merino wool® hike trek socks
Color : Hill Gray
Size : 22~28 cm
Composition : 65% Merino wool®, 25% Nylon, 7% Skinlife®, 3% Lycra®
Made in Taiwan

※ Use laundry bag with a soft detergent and wash at a slow speed to avoid Pilling caused by rubbing.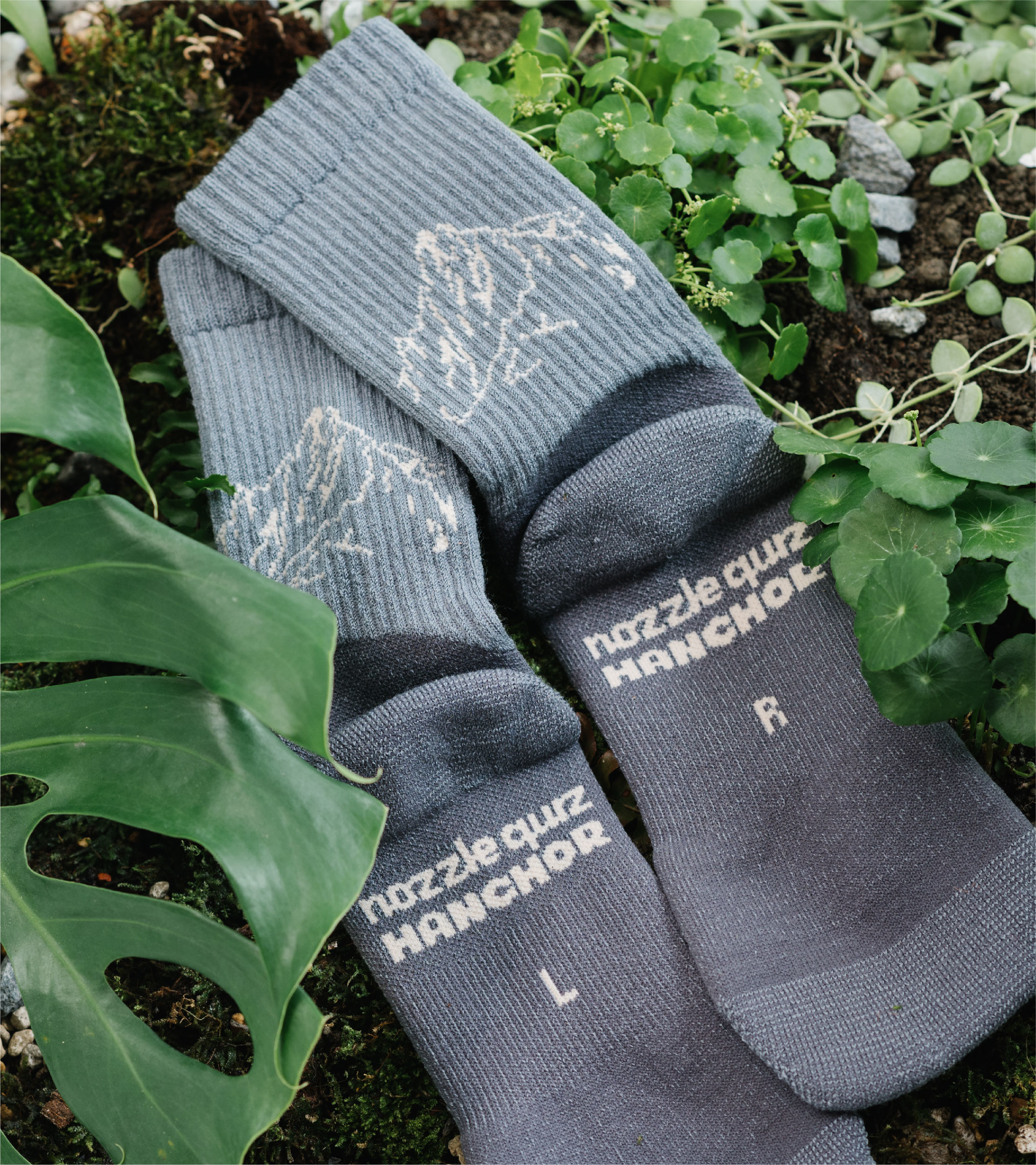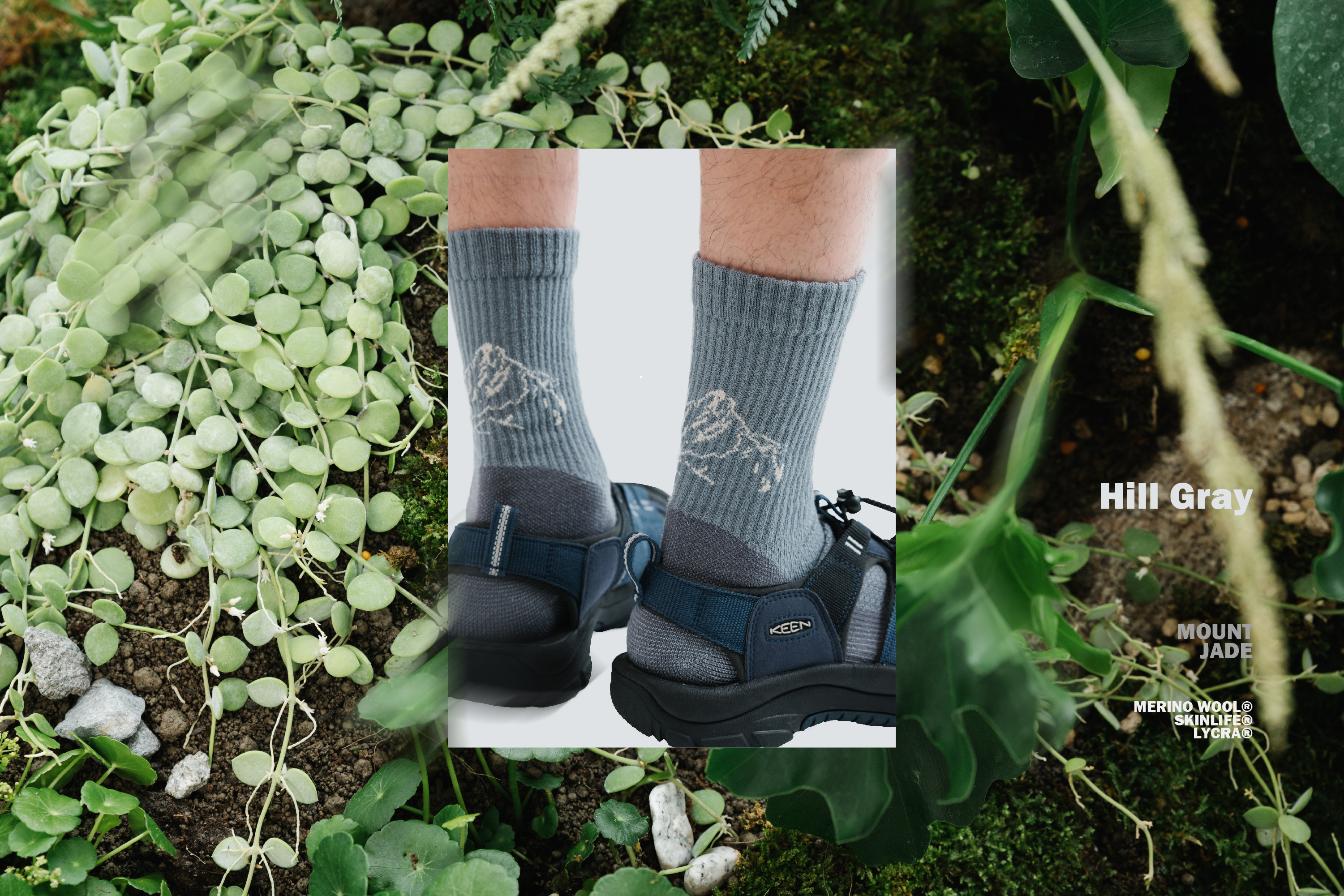 Madein Australia and processed with the Superwash Treatment method to preventshrinkage and to strip the wool of its scaly surface for a gentler touch. Wealso pursue a softer textile in twist levels and production to prevent blistersover the course of a long like. 
Merino Wool can transport large quantities of perspiration and odorants awayfrom the surface of the textile until washed, keeping the wearer dry as itsuppresses odor. Merino Wool also helps regulate body temperature, keeping thewearer warm and preventing the loss of heat from your feet but also maintainingcool and comfortable temperatures in warmer weathers.
Forest Trail - The Sock Solution forHikers in Subtropical Climates
We have conducted various on-site testswith HANCHOR, who is familiar with hikers' needs and have listed requirementson functionality that we, as a sock solution provider, have resolved to fulfillin our proposed solutions.
We will be targeting humid, subtropical climates outside of Europe and theStates, focusing on delivering dry comfort and regulating temperatures. MerinoWool® was therefore selected because it can remove moisture, offer ventilation,and regulate body temperatures to ensure that your feet stays dry andcomfortable in any weather. The Forest Trail collection will continue to featureSkinlife®, Lycra®, and other functional materials commonly used here at nozzlequiz for antibacterial properties, odor control, and full coverage. The fit isalso carefully designed to be equipped with a co-developed decompressingstructure for the soles of your foot that can help relieve stress from longhikes that could last up to 15 kilometers each day. We provide optimalsolutions for hikers to help you achieve your peak performance with ease.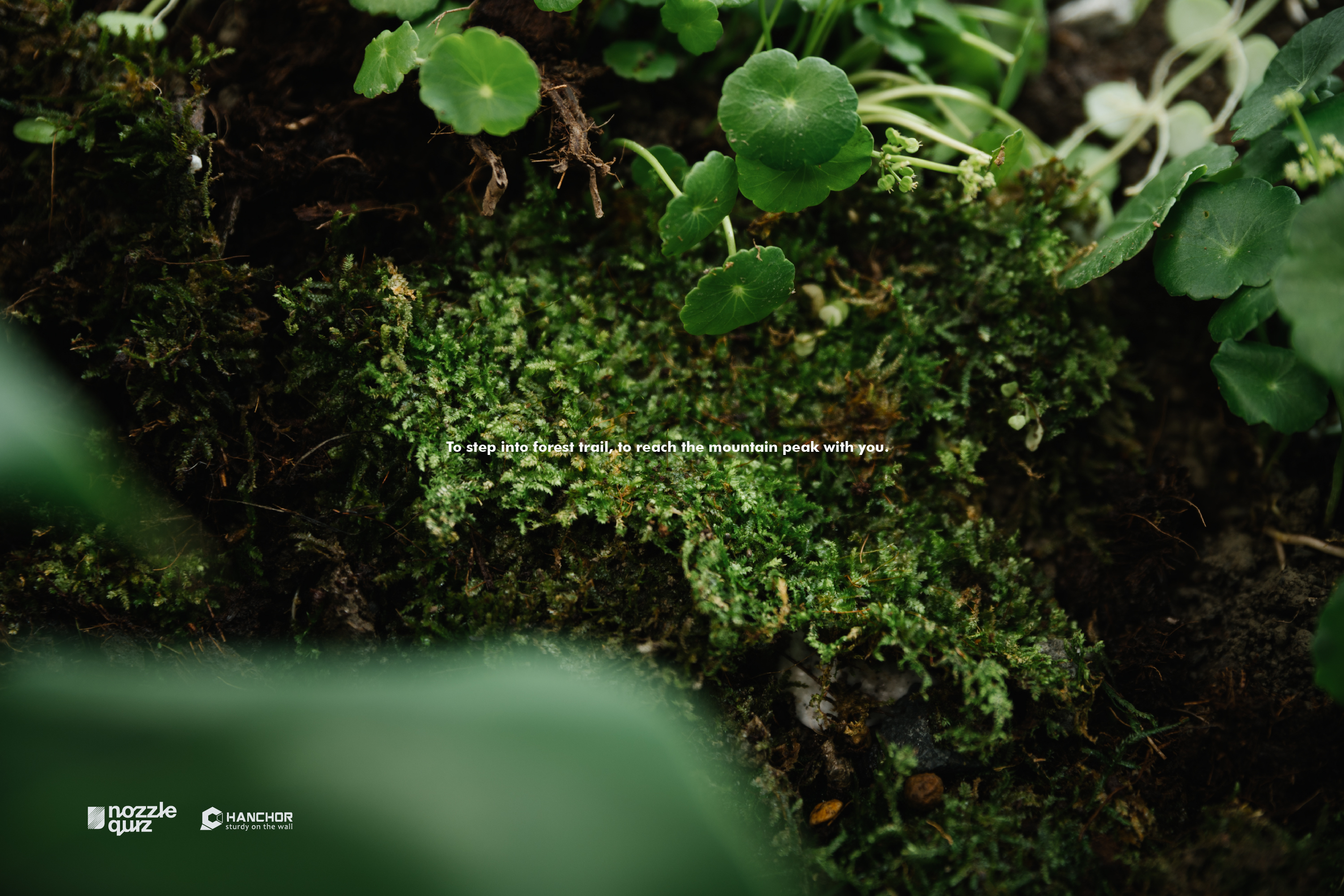 About nozzle quiz®

The functional accessories and designs of nozzle quiz® perfectly fuses with Taiwanese culture to offer, in extension, a clean-cut interpretation of Taiwanese streetwear. Our comfortable accessories are ideal for day-to-day life and for travelers with a keen sense of style. We believe that functionality should be imbued within daily accessories and the theme of flexible functionality pervades our products to resolve any functionality requirements foreseeable in an urbanite's daily life. The introduction of simple, clean, and independent aesthetics into the wearer's daily life is a true expression of the label's essential theme: "Make You Exceptional."