Essential
"Taste in simplicity"
The collection's guiding concept of essentialism can be found in its name, Essential. The simple, clean style contains an attention to detail and a resolve to deliver ultimate comfort, representing our rigorous approach in crafting our products and a pursuit for quality. 
We've selected 9 neutral palettes for this simple and casual collection, allowing to be easily integrated into any daily outfits.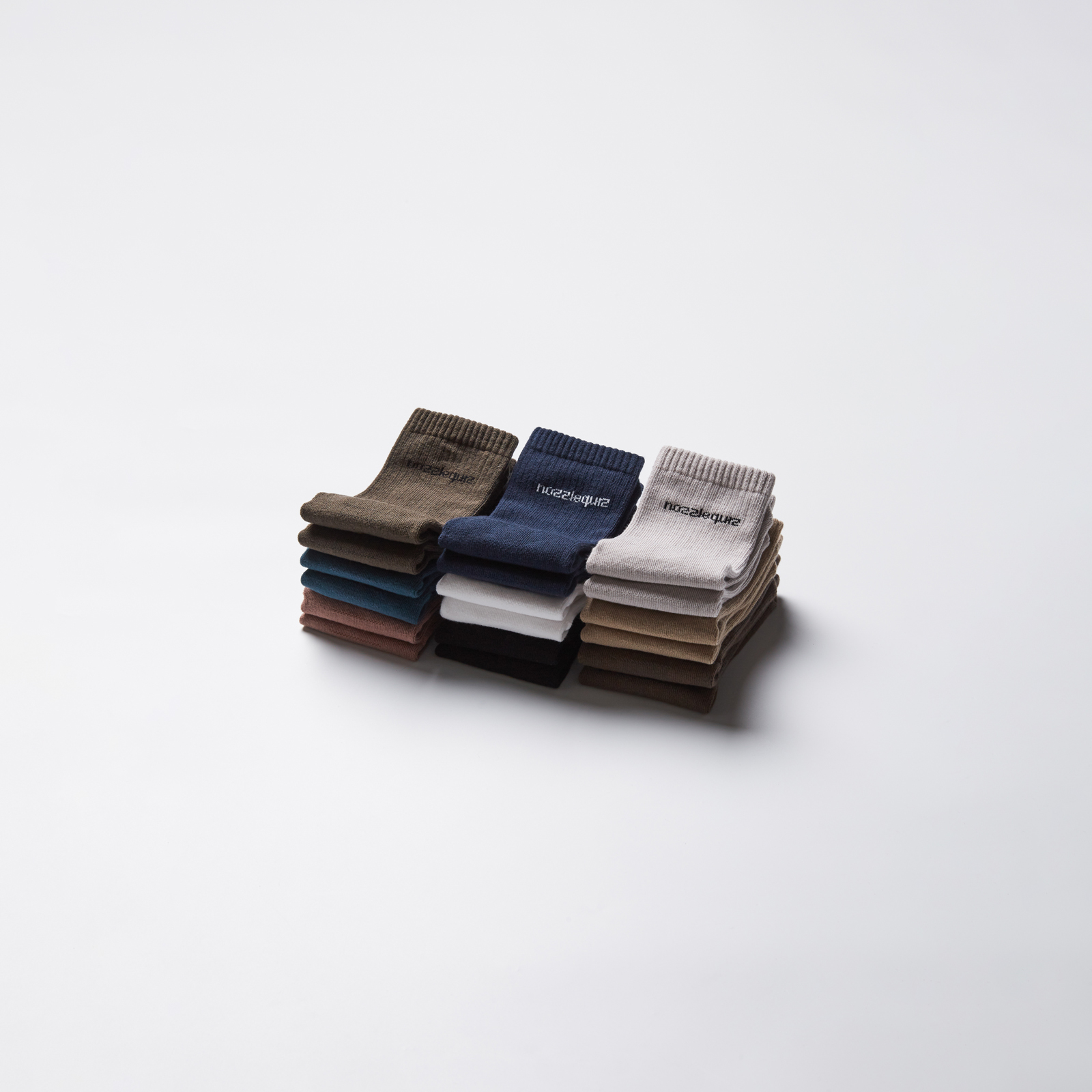 Functional Sock Solutions 


Merly®Skinlife Antibacterial Silver Microparticles
One of the many patented fibers of global company Nylstar, Merly®Skinlife is made from silver microparticles and has a permanent antibacterial effect on garments with effectivity proven to last after 100 washes. The inner layer of the sock is fully covered to maintain a reasonable microbe count on the surface of the skin but preventing allergies or bad odors. 
Lycra® Elastic Fibers
The patented fiber from The LYCRA Company outperforms its competitors in stretch and recovery, redefining comfort, fit and freedom of movement.
100% Azo Free Certificate
Azo dye releases carcinogen when in contact with the human body. We are committed to an Azo free dying process to meet international safety standards and prevent adverse effects on the environment and the human body.
Machine Linking
The toe of the sock is machine-linked, removing any discomfort from friction against phalanges and ensuring comfort after a long day in your socks.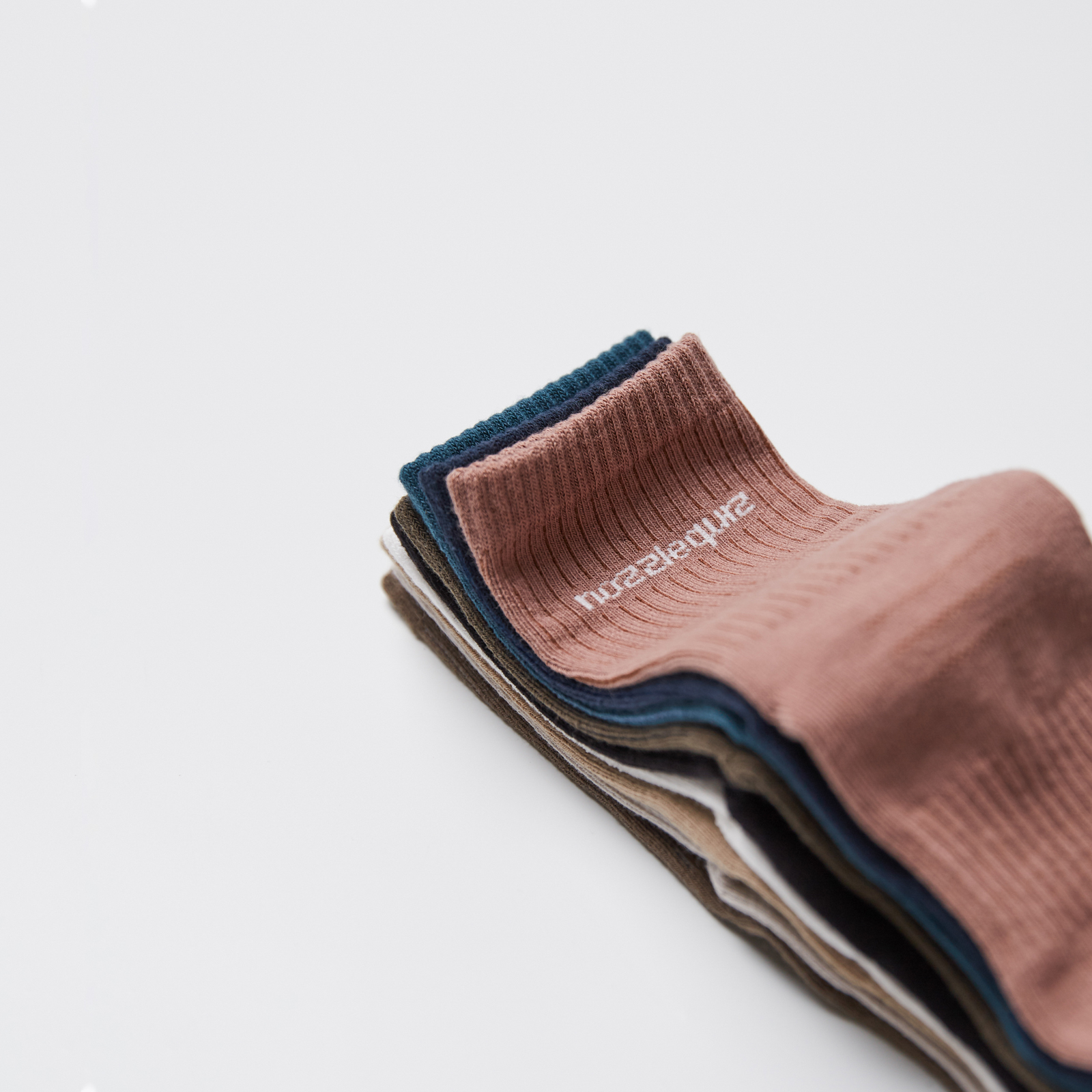 Product Information

Style: Essential
Color: Rusted Blue
Size  : 22~28 cm
Composition : 75% Cotton, 12% Polyester, 6% Nylon, 4% Skinlife®, 3% Lycra®
Made in Taiwan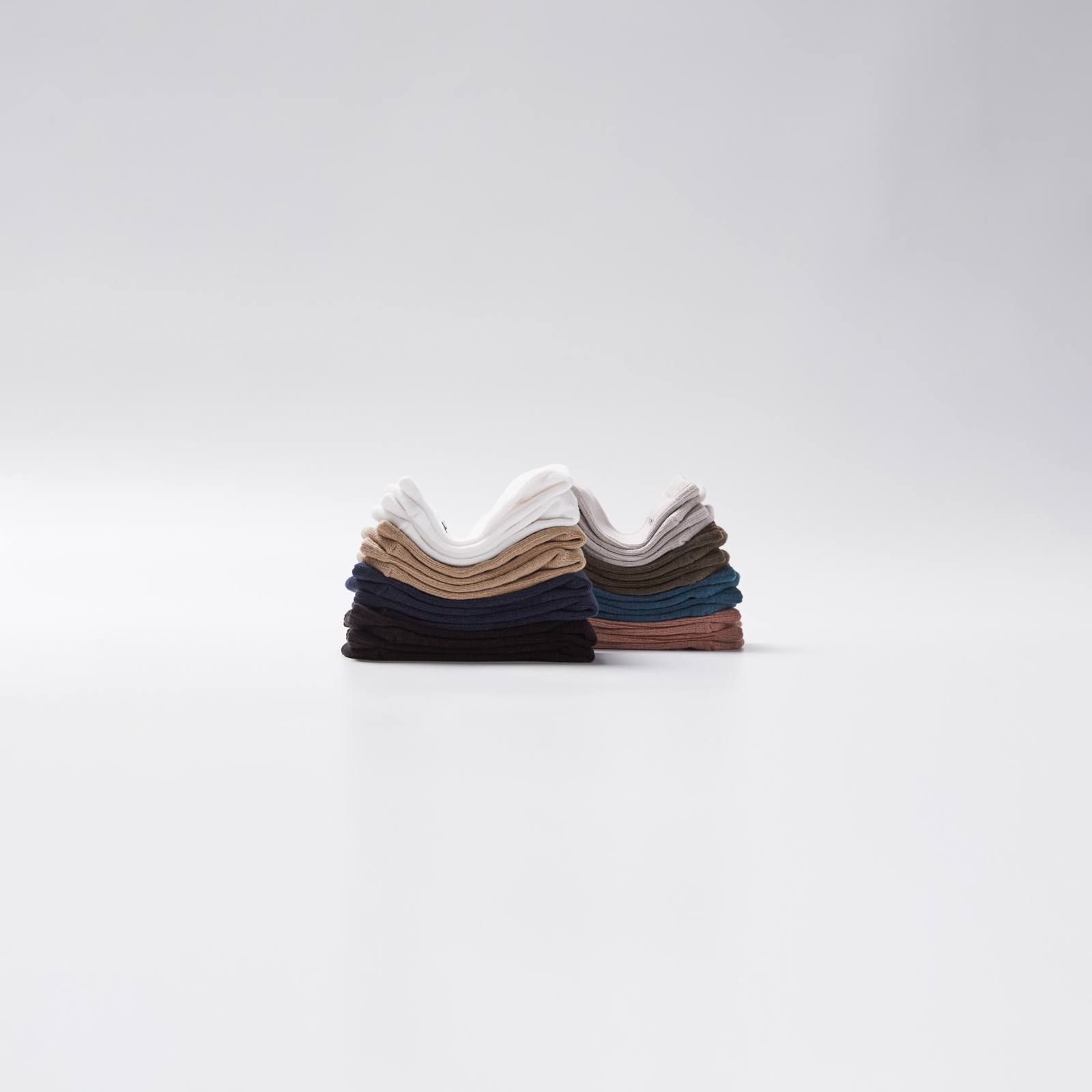 About nozzle quiz®

The functional accessories and designs of nozzle quiz® perfectly fuses with Taiwanese culture to offer, in extension, a clean-cut interpretation of Taiwanese streetwear. Our comfortable accessories are ideal for day-to-day life and for travelers with a keen sense of style. We believe that functionality should be imbued within daily accessories and the theme of flexible functionality pervades our products to resolve any functionality requirements foreseeable in an urbanite's daily life. The introduction of simple, clean, and independent aesthetics into the wearer's daily life is a true expression of the label's essential theme: "Make You Exceptional."